Welcome to Dog Connect!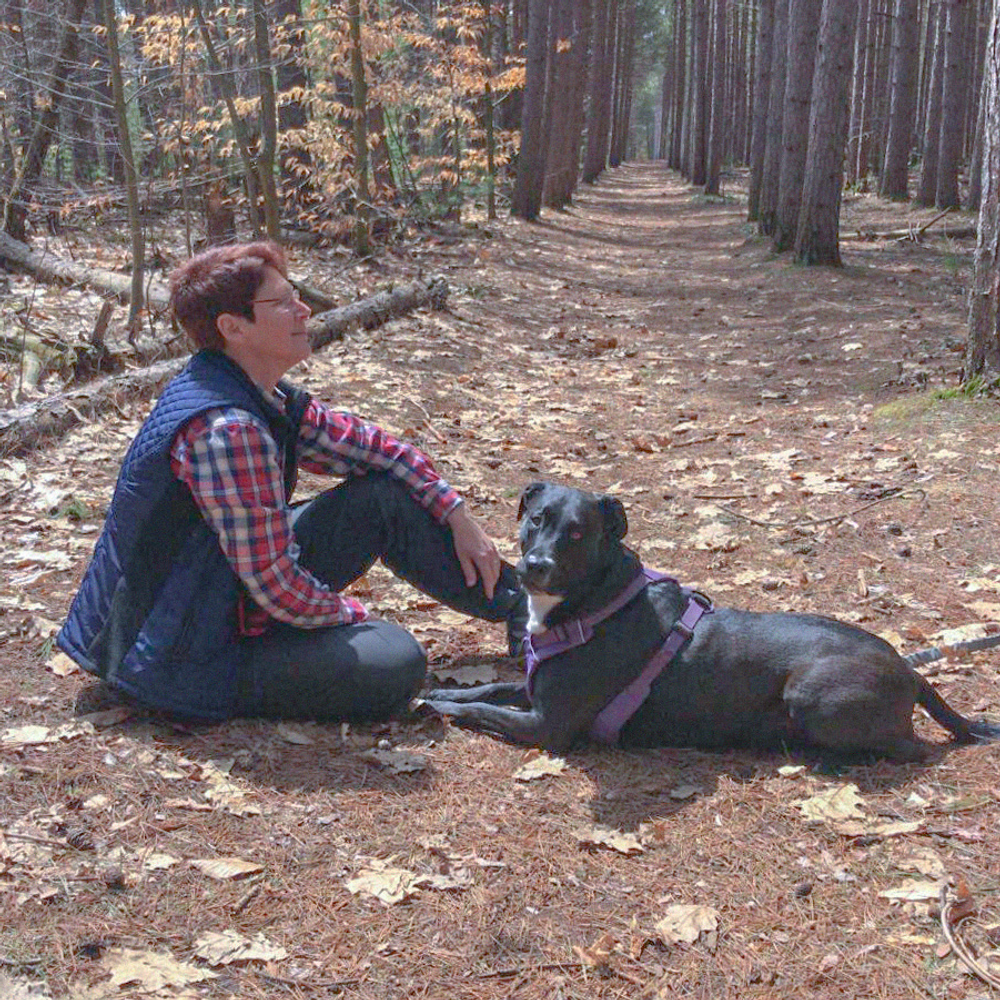 Why Dog Connect?
Because I believe that connecting with our dogs is the foundation of pet companionship and one of the most rewarding life journeys. Like all bonding experiences, whether within a species or between them, it requires time and work to grow and flourish. 
It implies mutual respect, trust, kindness and efficient communication through solid understanding of dog's needs, body language and behaviour.  
Dog connect believes that:
Positive reinforcement is the most effective training method that makes for happier dogs and stronger bond with their humans. Learning to identify confusion in their behaviour and ask questions instead of saying "you are stupid or stubborn or spiteful" is both empathetic and more efficient.  
Dog Connect is committed to:
Force-free, humane and evidence-based practice 
Understanding dog's experience from dog's point of view
Addressing the underlying reason for the behaviour problem
Changing not only behaviour but also dog's emotional state 
Services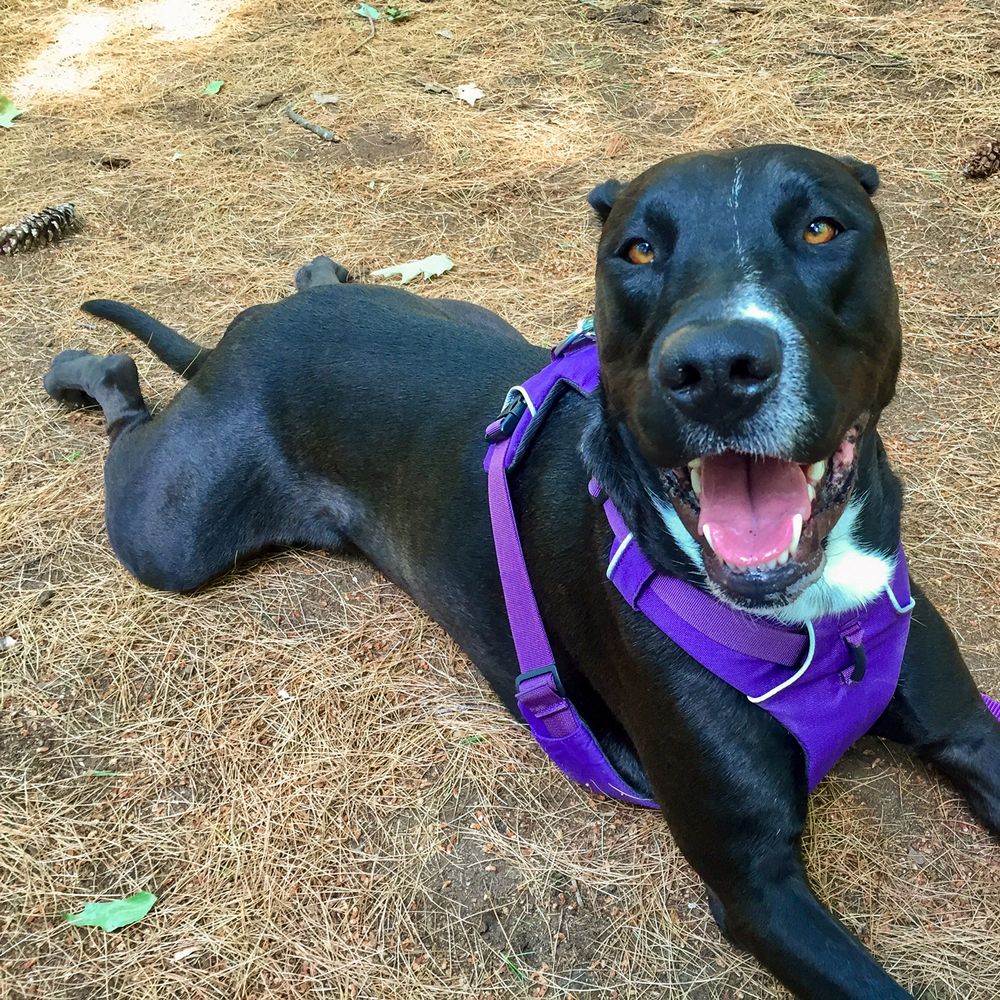 Dog Connect offers:
Convenient in-home service provided with empathy, respect and transparency 
Supportive learning environment for both dog and human  
Custom-designed and quantifiable training based on realistic expectations
Private consultation will include: 
In-depth analysis of problem behaviour from both dog's and human's perspective
Assessment of dog's environment, at home or problem location
Review of the training techniques   
"Behind every dog trainer there is always a special dog."
A dog that lights up one's inspiration to connect and urges one to learn how to help them live a happy life and become the best version of themselves.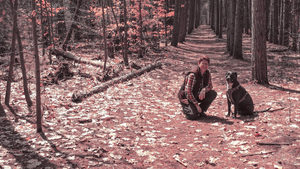 Puppy Stuff
They are goofy, cute and playful. But they pee and poo a few times a day and play bite most of the time they are not sleeping. They have a great penchant for putting everything that moves in their mouth and, frankly, for converting your body into a chew toy. 
Welcome to the puppy world! 
The first things you need to know:
Good behaviours must be trained from the outset. 

Realistic expectations, patience and a sense of urgency in preventing or changing problematic behaviours will go a long way and will help you stay on the right track.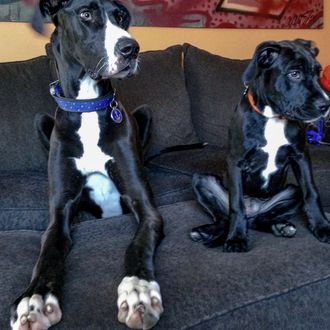 House training
So many times puppies are surrendered to shelters because of indoors 'accidents' or because of the apparent difficulties in housetraining. This problem has the potential to degrade the dog - human bond rapidly, which makes housetraining a high-priority.  
Preventing mistakes and motivating your puppy to use the chosen location on a strict schedule will keep them away from developing a preference for indoor elimination sites.
You will need patience, empathy, consistency, a crate and irresistible treats. 
I will help you with a good housetraining plan, coach on polishing up your observation skills (to see puppies' signals prior to elimination) and with lots of encouragement.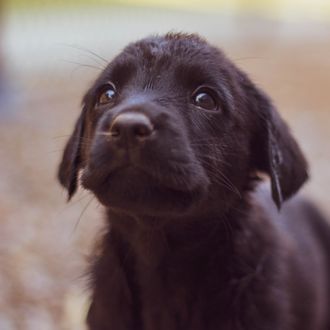 Biting
What is biting? A 100% natural social predator behaviour. Puppies use mouth as their tool for exploring the world. Teaching puppies to master the power of their jaws is the first line of defence against aggression in adulthood, and only puppy play practice makes it better. 
What biting is NOT? Definitely not dominance or viciousness (spite). Using aversive punishment to prevent puppy biting not only will inhibit the learning process but might foster fear reactive behaviour and later on aggression.
Important to remember: 
Learning bite inhibition does not equal preventing the puppy from biting all together. It means training him to use his mouth with control. 
It is a process: like any new skill acquisition it requires time and practice. 
Timing is crucial: it can only be taught in puppyhood (before 12 weeks of age).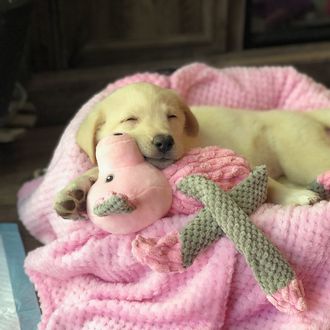 Socialization
"A puppy's future adult behaviour is pretty much determined during the first three months. To paraphrase William Wordsworth: The Pup is Parent of the Dog" (Ian Dunbar)
Exposing them to learning experiences in a safe environment, creating positive associations with situations they might encounter as adults, enhancing their resilience to stress and novelty, are essential for nurturing puppies into happy, safe and comfortable lives.
Puppyhood is the perfect time to start preventing adult behavioural problems. Most of the time, anxiety-related behaviours can be traced back to lack of proper socialization. The thing with socialization is that if you missed it, you might involuntarily have damaged that dog for life. 
It is our responsibility, as dog owners, to show our puppies the world in a positive, safe and consistent way. Same as our children, the best and happiest dog is a confident and resilient one. Any amount of positive experience in puppyhood will have a great effect on adult behaviour.   
There is plenty of time for teaching your puppy good manners. But the time window for building confidence, coping skills and for showing your puppy that the world is a safe place, is limited and runs out fast.  
Main subjects of socialization that we will cover:
Unfamiliar people and dogs
New environments and situations (novel surfaces, sounds, locations)
Resource guarding prevention (food, object, location)
Body handling
Puppy training also includes: 
Chew training 
Mental stimulation coaching 
Confinement (crate) training 
Alone-time training, separation anxiety prevention 
"Because the first three months are the period when sociability outweighs fear, this is the primary window of opportunity for puppies to adapt to new people, animals, and experiences. Incomplete or improper socialization during this important time can increase the risk of behavioral problems later in life including fear, avoidance, and/or aggression. Behavioural problems are the greatest threat to the owner-dog bond" (AVSAB)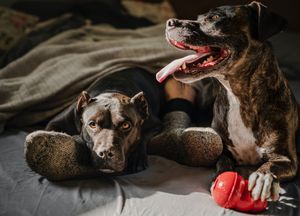 Behaviour Problems
All behaviour has function and motivation. Dogs, like humans, do things for a reason. They do doggy things, some of which we find disagreeable or annoying. Even though their behaviour doesn't always make sense to us, usually these problems are utterly predictable. 
The first things you need to know: 
Undesirable behaviours can be improved and potentially eradicated by force-free, pain-free, training 
Training should start the moment you notice an undesirable behaviour, by preventing the dog from making the same mistake over and over again. 
We are in this together: You, your Dog and the Trainer, as a team.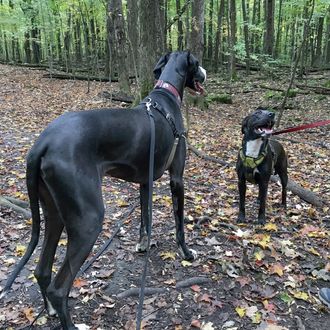 Teaching Manners
Do you always have to follow frustrating rituals to make sure the dog will not run you over when you open the door? Are you afraid that your dog might take off through the door unleashed?   
Has your dog perfected a counter surfing routine? Is he begging for food when you sit for dinner? 
Is your dog knocking people down when you or someone new comes through the door?
Is your dog landscaping your backyard or remodelling your home by chewing every piece of furniture?
Regardless of your new companion's age, it's never too late for them to learn manners and new behaviours. After all, who says you can't teach an old dog new tricks?! 
As a new member of your family, there is a lot of information that a dog has to take in. Learning manners in a new environment could be fast or a bit slower, depending on previous training history and dog's age. It might also depend on whether or not what we are teaching them goes 'against the grain' of natural animal behaviour.
Irrespective of learning speed, it is a commitment that requires consistency and patience. 
Consistency means that you know exactly what you are asking the dog to do and that the entire family is on the same page on house rules and behaviour expectations. 
Patience means building trust, taking time to get to know your new companion and respecting their learning pace.   
Dogs can be effectively trained without using coercion, pain or eliciting fear. Turning to using force and aversive tools - such as choke chains, prong collars, shock collars or anything designed to cause fear or discomfort, has the potential to harm the dog - physically and emotionally, and damage your relationship. Using aversives makes the dog your opponent instead of your team mate; it looks and feels like retribution.     
Pain and fear are not only damaging, but also insufficient in behaviour modification because what we want is more than just inhibit particular behaviours. We want to teach dogs manners that are relevant to living in humans' world, we want to change and reconstruct behaviour. Focus should be on changing the undesirable behaviour with something you want to see more of. Keep calm and tell the dog what you want until the dog does it.   
Teaching manners includes but is not limited to:
Basic obedience: Sit, Down, Stay, Wait, Drop it / Leave it
How to train your dog to come when called
Loose leash walking
Impulse control
Hand target
Dog / dog & dog / cat intro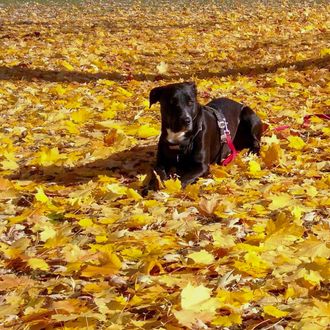 Anxiety and fear
It is hard to imagine how exhausting and isolating life with a fearful dog can be, for both dog and human. But few other things are as powerful in training your senses to scan the surroundings and detect any arousing stimuli before your dog does, in a perpetual effort to avoid prompting a severe fearful response. 
Caring for fearful dogs is daunting. Sometimes their humans might become reluctant to even walking and exposing them to social stimuli all together, which unfortunately will only make the problem worse.
Fear and anxiety in dogs go unrecognized in many situations. Sometimes anxiety signs are inconspicuous to an untrained eye. They might be misinterpreted as overexcitement or dog being naughty. 
No, your dog is not stubborn or trying to show you who's the boss. Your dog reacts out of fear and is trying to tell you something. Ignoring his anxieties will never make the problem go away, on the contrary. 
In a situation perceived by your dog as a 'no way out', when flight response is not an option anymore, your dog might engage in aggression.    
Fear and anxiety always impact dog's quality of life and may seriously disrupt your life together. Whether the cause was prior trauma, lack of socialization or genetics, it doesn't really matter because we will deal with it the same way. 
What your dog needs: protection in situations that are overwhelming or stressful, avoiding anxiety causing events, as well as careful and gradual exposure to triggers at a low intensity that don't elicit any fear response. They need guidance, encouragement and training - your dog's quality of life depends on it. If your child was afraid of dogs, you would never push him through the dog park gates and leave him there alone, right? 
You need a supportive environment and good knowledge of your dog's body language to identify the most subtle signs of stress. 
The goal is changing not only dog's behaviour but also the emotional state that caused it, using protocols based on the most effective techniques developed by behavioural psychologists to treat anxieties and phobias: desensitization and counter-conditioning.
It is a team work and requires patience, but seeing concrete and quantifiable training results will be very rewarding and motivating.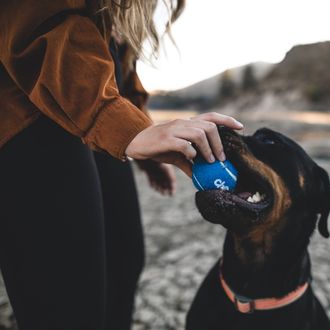 Resource Guarding
Criminalized for long as a display of a dominant personality, resource guarding (food, toy, location, etc) is a relatively common behaviour rooted in dog's survival instinct. It is a common behaviour problem, but it needs to be addressed from the first signs. Equally important, never inhibit the warnings.
Luckily, in most cases it is relatively easy to change.   
Engaging in confrontation by using force, threats or punishment is the exact opposite of what needs to be done. The goal here is to build trust so that the dog not only tolerates you approaching his resource (food, location, etc), but starts to like it and anticipate it.  
Separation Anxiety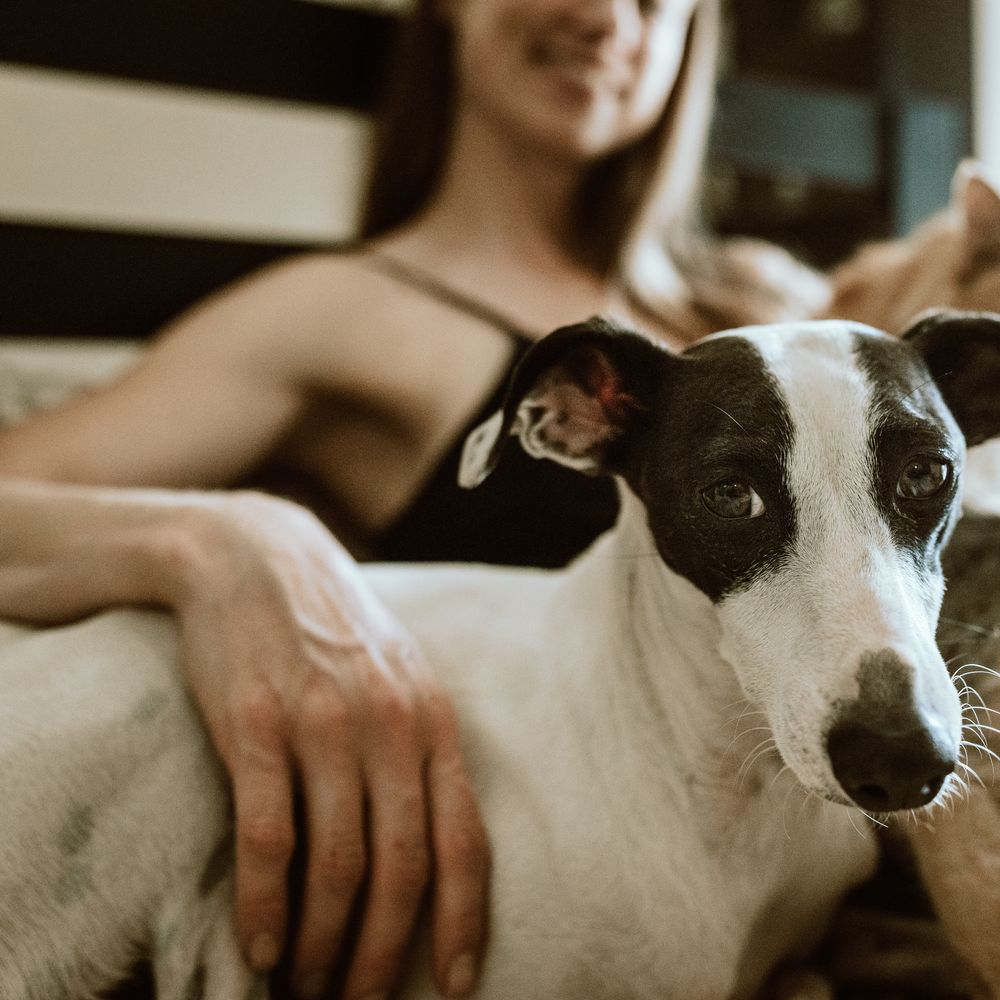 Separation Anxiety
(Or how breeding dogs to love humans might backfire on us)
We've always aspired to grow a strong emotional attachment with our dogs. It is our nature to look for affection and rapport, as social beings.
Dogs are social beings too and social bonding is as necessary for their quality of life as safety and food. However, as much as they enrich our lives, sometimes dogs' attachment goes awry and they only feel secure and safe in the presence of the human(s) they connected with. Human's departure or being out of sight - regardless of distance, duration or scope, would trigger an anxiety response.
The list of signs commonly associated to separation anxiety includes (but is not limited to) excessive vocalization, elimination in the house, destructive behaviour, all in their human's absence. Often times, (more subtle) signs of anxiety are noticed when their humans follow their routine preparing to leave home.
The first things you need to know
Separation anxiety is a serious problem that affects a dog's quality of life. It is rooted in fear, therefore cannot be treated using fear-inducing methods. The "what doesn't kill you, makes you stronger" mentality - leaving the dog to their own devices, doesn't help either. Both approaches may worsen things because the dog will never learn how to cope with separation distress.  
Your dog is neither spoiled, nor trying to show control. S/he panics when separated from people they bonded with. It is essentially similar to what a small child may experience: "where did Mom go?"
"Slow and steady wins the race". The baseline is keeping the dog under threshold at all times and avoid exposing them to any undue stress
This may bring some serious but temporary changes in your lifestyle. I will do my best to help you get your life back and rewire your dog's emotional response to being left alone. 
During this pandemic, many pet parents have been at home with their companions more than ever before. However, as we progressively return to work and life outside the home after this time of constant connection, our dogs may be at risk for developing signs of separation distress. We all need to retrain, including our dogs. A gradual exposure to time alone, as well as introducing other humans in their life is the best strategy for re-adjustement and anxiety prevention.
Also, new dog or puppy parents need to understand that the first days following the adoption are difficult and essential for their new family member. It is a critical time for building their coping toolbox, adapt and learn new rules in a new environment. They need their humans' help and support. Getting the dog over the week end, then going back to work on Mon as usual and leaving the dog alone may expose the dog to anxiety. Just imagine yourself being taken to a place you don't know anything about and where you don't know anyone. We can control our reactions by rationalizing these situations, but our dogs cannot.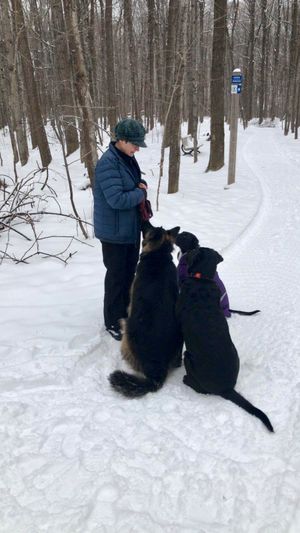 Dog walking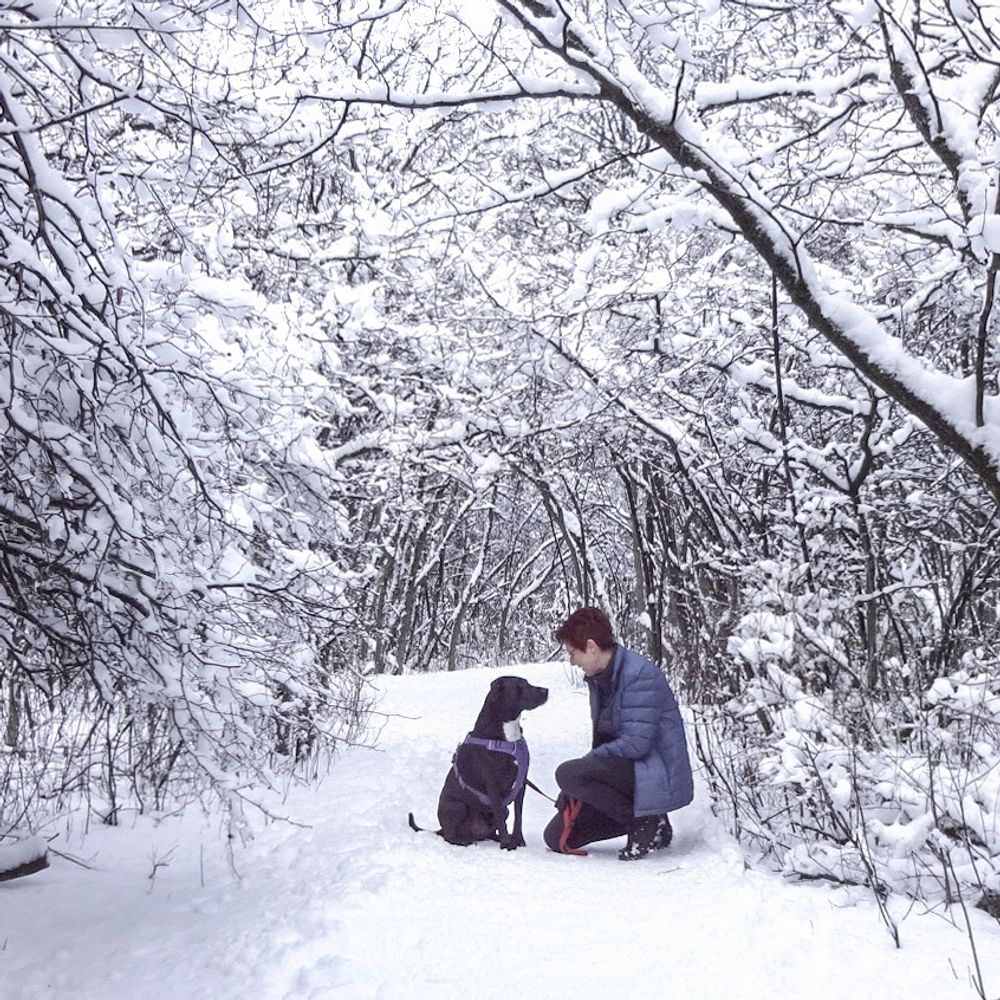 1/2 hour or 1 hour walks.
 
I offer individual and personalized dog walking service for both perfect and less-than-perfect dogs. 
 
One-on-one rapport and carefully monitoring the dog at all times.
  
Combo of physical exercise, enrichment (sniffing and social stimuli) and training, depending on behaviour issues and your goals.   
In an industry that has no regulations or requirements for formal education and licensing, where anyone can call themselves trainers, it is especially important for dog parents to know what to expect from the person they hire to train their dog. When you choose a dog trainer, make sure you ask in detail about the why's and the how's of training, expect full transparency of the training process and be sure you are comfortable with their method. 
I have been surrounded by dogs almost my entire life. But pretending that living with dogs would qualify me as a dog trainer is as foolish as saying that living with your family and siblings would qualify you as a psychologist or an educator. It doesn't. At most, it might help you discover your vocation, but it will never be a substitute for learning. 
"The Culture Clash", by Jean Donaldson and "Don't Shoot the Dog", by Karen Pryor - were the first books I read about dog training. They opened a new world by changing my understanding of dog - human relation and communication and helping me to irreversibly shift away from the old dominance and confrontational training models. They also put me on track to pursuing my interest for interspecies communication and my passion for dog training, which has been fuelled by working with my own dog. 
I volunteered at Humane Society International Canada (Lachute, Quebec) and did 100h Animal Behaviour Apprenticeship, with Gaby Dufresne-Cyr at Dogue Shop in Montreal. 
Most importantly, I am proud to be a Certified Dog Trainer through Jean Donaldson's prestigious Academy for Dog Trainers - institution highly regarded as the "Harvard of dog training", a very thorough and supportive program that offers a comprehensive education in dog behaviour, behaviour modification and client counselling. 
I am certified in separation anxiety training - SA Pro Training Certificate, with Julie Naismith. 
I strongly believe in education, science-based training methods, respect and empathy for our pet companions. I am committed to advance my knowledge with continuing education based upon these principles.
Dog Connect is serving communities in West Island, Montreal: Lachine, Dorval, Pointe Claire, Dollard-des-Ormeaux, Kirkland, Pierrefonds Roxboro, Beaconsfield, Ste-Anne-de-Bellevue, Baie-D'Urfé.    
"You cannot share your life with a dog ... and not know perfectly well that animals have personalities and minds and feelings" - (Jane Goodall)